New offer launched: Blaroken World Wide Affiliate Program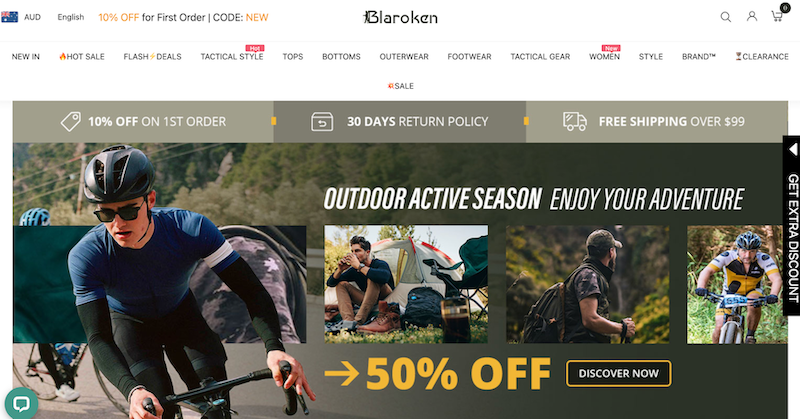 Details of the offer:
Blaroken: 25%
eCPC - 0.0000$
Hold period - 30day(s)
Banners - Yes
Deeplinking - No
Promocodes - Yes
CR - 0.96%
Cookie lifetime - 90day(s)
Landing pages - No
XML/CSV feed - Yes
Description:
Blaroken.com an online fashion clothing store, offering an extensive range of hi
gh-quality and latest gorgeous Men's Clothing at affordable prices with Worldwide & Site-wide .Free Shipping! - Average Order Sale: $105Blaroken.com prohibits any paid search on our trademark terms. These include Blaroken, Blaroken.com, Blaroken coupons, and any variation or misspelling thereof. You are NOT allowed to direct link. You are not allowed to use TM + keywords such as ""Blaroken + keyword"". You are not allowed to use the Blaroken.com display URL.
Show more
Top performing countries:
Germany, Canada, United States, Spain, India, Slovenia
Traffic restrictions:
Paid search (Brand)
Forbidden
PPC (not search)
Forbidden
Popunder/Clickunder
Forbidden