New offer launched: YOINS World Wide Affiliate Program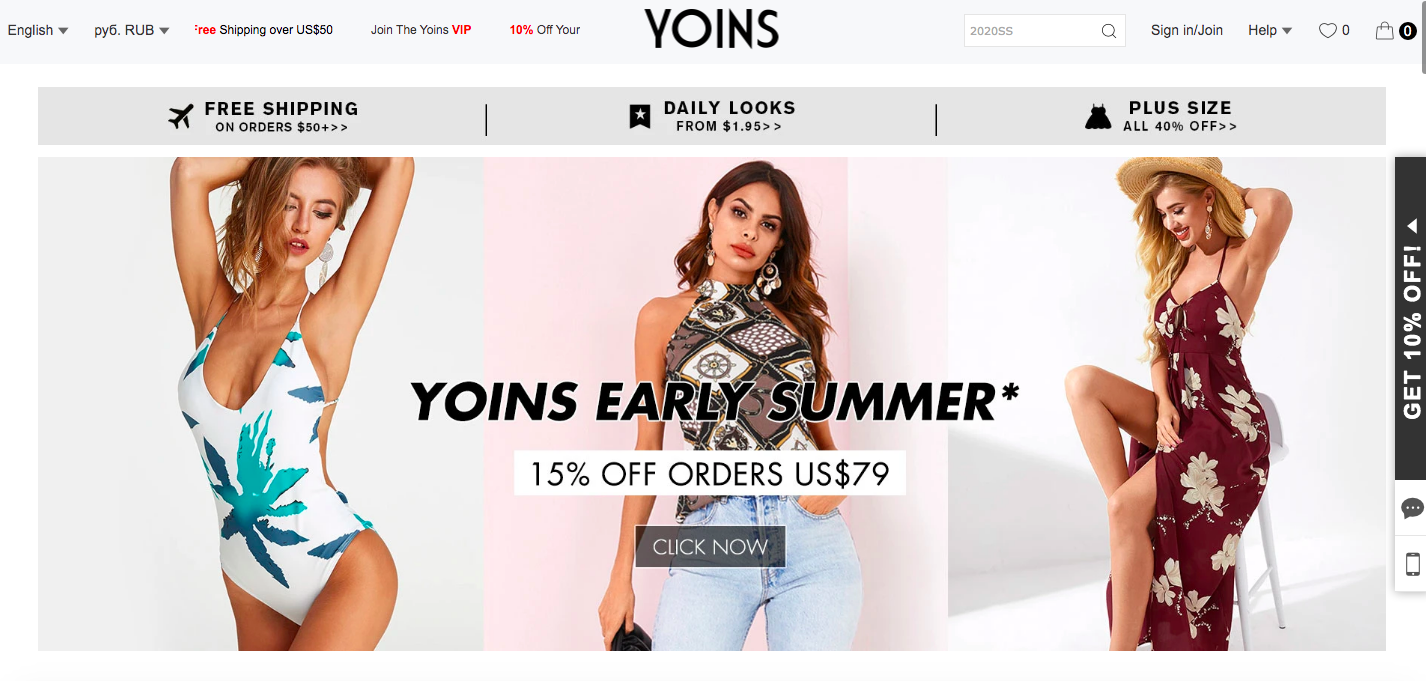 Details of the offer:
YOINS
:
CPS Commission 20% until end of June ( For December )
eCPC - 0.2125$
Hold period - 30day(s)
Banners - Yes
Deeplinking - Yes
Promocodes - Yes
CR - 0.06%
Cookie lifetime - 30day(s)
Landing pages - Yes
XML/CSV feed - Yes
Description:
Shop online for women's latest fashion clothing at yoins.com. Dresses, tops, bot
toms, shoes, accessories & more collections with worldwide free shipping. TOP GEOS BY SALE: US UK CA FREXCLUDED GEOS: Mexico and BrazilOrders will be confirm by the advertiser.(1)Affiliates are not allowed to bid on any trademark keywordsand our domain name such as, but not limited to, Yoins,Yoins.com, or www.yoins.com. Any variations or misspellingsare also prohibited.(2)You are not allowed to use the www.yoins.com display URL.(3)You are allowed to use http://www.yoursite.com/Yoins orhttp://yoins.yoursite.com as your display URL.(4) If an affiliate is found to be using these channels withoutpermission, their account will be blocked and no commissionwill be paid.(5)Brand+keyword that can bid, these keywords includecoupon/code/voucher/deals/code promo/offer and othervocabularies related to affiliate promotion, but words like Yoinsfashion dress, Yoins sexy lingeries are forbidden.
Show more
Traffic restrictions:
Paid search (Brand)
Forbidden
Popunder/Clickunder
Forbidden
Retargeting
Need approval